This tag was created by
Macbarbie07
and I got tagged by Gaby of
Don't Need Make Up to Cover Up
(thanks a bunch!). I have been tagged before for the Liebster Award (which is not a real award, BTW) by a few people and I didn't do them because I didn't know what it was and wasn't sure if I was allowed to do it. But I am now! So I will do that tag soon. I've watched and read loads of tags and I really want to start!
I'm sooo excited for Christmas and I hope you enjoy this tag x
1). Favourite winter nail polish?
Well, that has to be Sephora by OPI in the colour Ms. Can't Be Wrong. It's gorgeous! I have other dark purples but this nail polish is the best! I love it so much :)
2). Favourite winter lip product?
Vaseline! My must have lip product for winter is lip balm and the best one EVER is Vaseline. It smooths

my lips,
takes away the flakes and protects them from harsh cold winter weather. SHLICK!
I also love this set of lip glosses by Betty Boop. I would use Vaseline as a base then I would dab on one of these shimmering glosses and then.... B-BAM! I got sha-mazing lips.
(sorry got a bit over dramatic there)
3). Most worn winter clothing piece?
My most worn clothing piece this winter is my brown leather jacket from Pimkie. I went to Madrid last year and bought this jacket in Pimkie and it's gorgeous! Pimkie is a European (France, Italy, Spain) shop I don't think it's in Ireland, UK or USA. It could be though!







4). Most worn winter accessory?
That's a hard one! Its between my red Superdry scarf or my black and grey gloves that I received last Christmas from a family member. Which do you prefer?
It closes over as a mitten too!
5). Favourite winter scent/candle?
Christmas only begins

when

there is a scent of

Christmas trees in my house! I love the smell of fir trees!
I have two Christmas trees in my house and here are a few pictures of them...
6). Favourite winter beverage?
I'm not mad about hot chocolate or other hot drinks, which are all real wintery... but I do love 7up or Sprite!



7). All time favourite Christmas/holiday movie?
Home Alone!!! The best Christmas movie ever! I also love Elf and The Muppet Christmas Carol!
8). Favourite Christmas/Holiday song?
I can't pick just one! Here's a few Christmas classics that I loooovve by Mariah Carey, Hayler Westerna, Justin Bieber and Wham!
9). Favourite holiday food/treat?

Hmmmmm... Christmas dinner! Awww that roast turkey that we have every year is just divine!
10). What is your favourite Christmas decoration this year?
I love some baubles on my trees and decorations on my mantelpiece.
Bert and Ernie
My mantelpiece
Snow globes are too cute
Mary and Baby Jesus on the donkey
11). What's at the top of your Christmas list?
I really want the Xperia J phone. It's looks class!
It has a 4 inch screen, 5MP auto focus camera and is available in four different colours!
I think I like pink the best.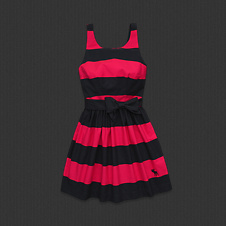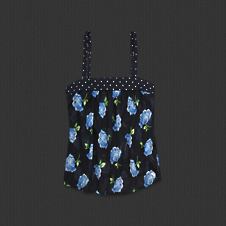 They were just a few ideas to give to my wishlist for 'Santa'. I'm probably won't get everything here. :)
12). What are your plans for the Holidays this year?
I'm most likely going to Mass (I'm a Cathloic) on Christmas Eve and, of course, will go to bed a bit late that night, cus I cannot sleep on Christmas Eve! I'm always too excited!
On Christmas morning I'll probably end up waking my parents and siblings at 7 am and will spend the morning giving and receiving presents.
I might see my cousins to give them their presents and my grandparents will be coming for Christmas dinner. So for the day I'll just be chilling with my family.
I will be posting an OOTD and Christmas Haul on St
Stephens
day if I get time, and before then I'll be posting some Blogmas posts on how I'm preparing for Christmas.
Stay tuned,
For Now, Jane xox